(downloading to your computer or phone, and receiving new classes automatically)

---
How to play video or audio classes?
Select the category (Tanya, Kabbalah, etc.) > Select the class (Video or Audio) then use the Player controllers: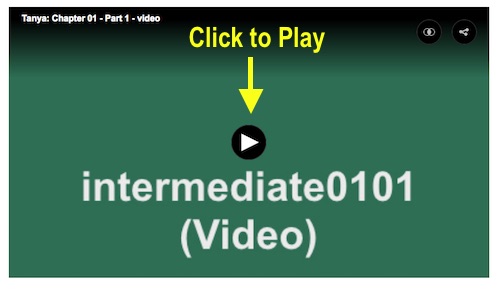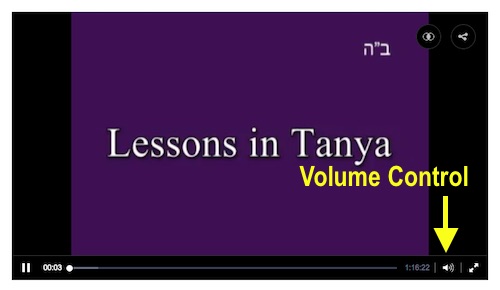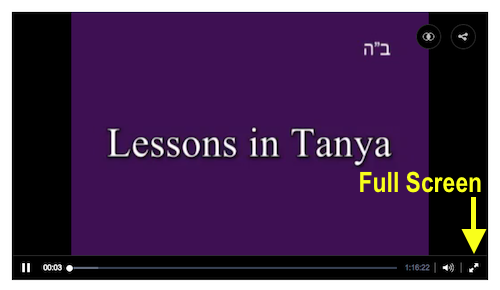 ---
How to use the related classes button?
On the upper-right side of the player you'll find "Related Classes" button. You can use this button to see more classes with the same subject: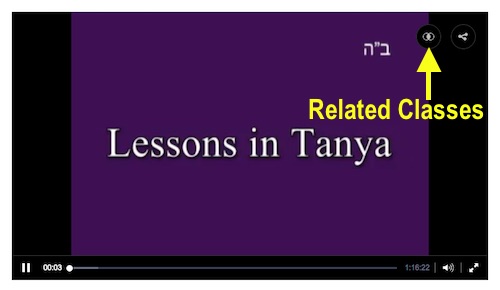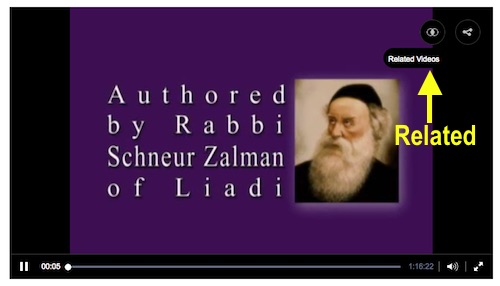 ---
How to share classes with friends?
There are two quick ways to "Share" the classes:
First you can use the "Share" buttons on any page
Second you can use the "Share-links" at the Player to share and embed the class Video or Audio at your 'social site' or website.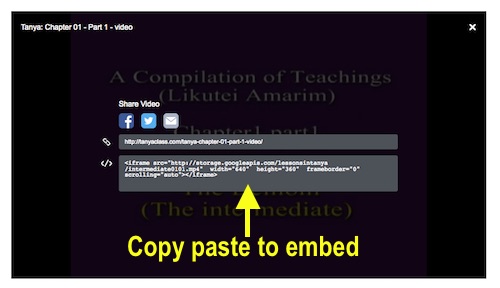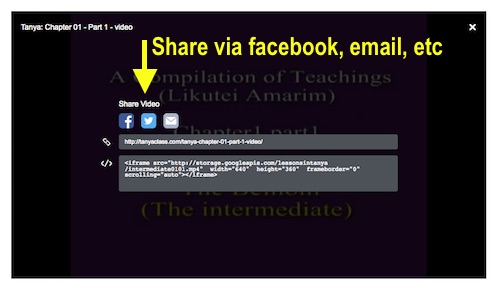 ---
How to use the Podcast?
By subscribing to a podcast, you will:
Automatically receive the latest classes
Download the classes to your computer or portable device.
Play and manage your classes Off-line (After download, no internet connection needed)
Option to Control the playback speed (speed-up)
Select the Podcast/ Download page from the Top-Menu > Select the Podcast (series of classes) > Then: If you have iTunes install (click the iTunes button), If you use an Android device (click the Android button), You can also click these buttons to open the Podcast on the your Browser.
Alternatively you can "Copy and Paste" the Podcast link to your "Podcat Application" (i.e. Subscribe) or to any Feed or RSS Reader.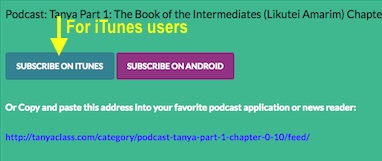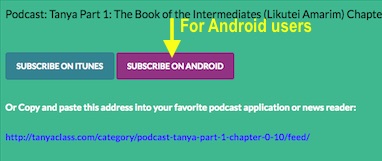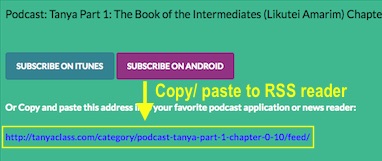 In iTunes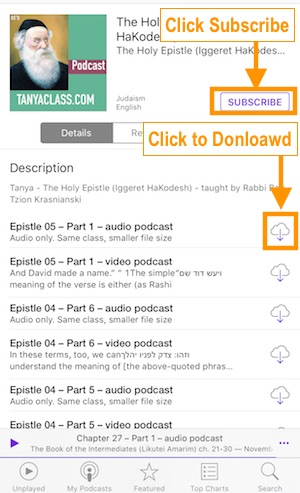 On the iPhone
from the phone home screen open the podcast app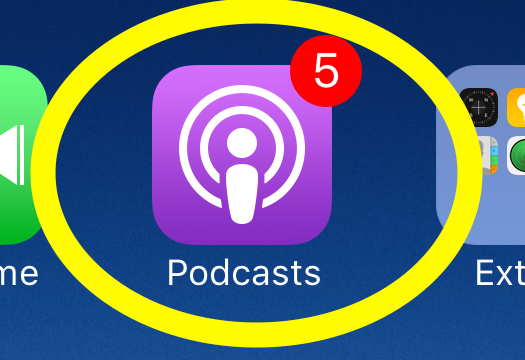 click my podcasts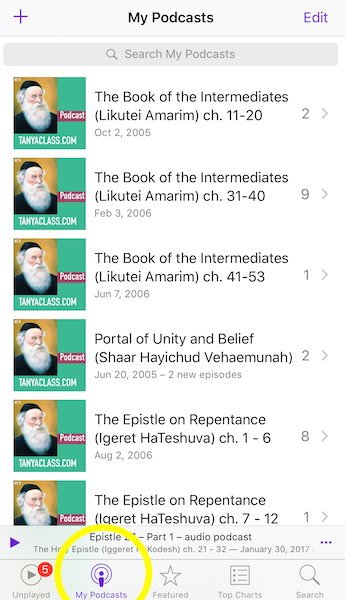 to add new podcast you can use the plus + sign and type in the link or more simple you can subscribe from the Tanya site directly
after you have the podcast subscribed, select the podcast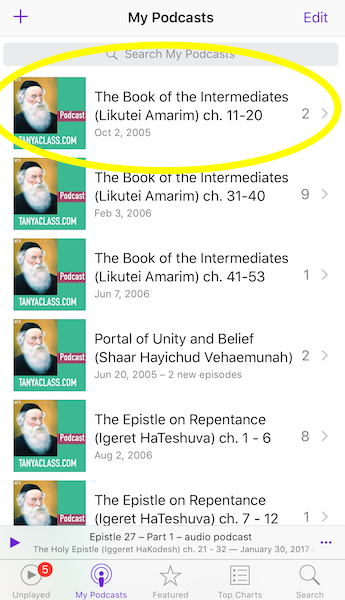 click the feed to see all the classes in the feed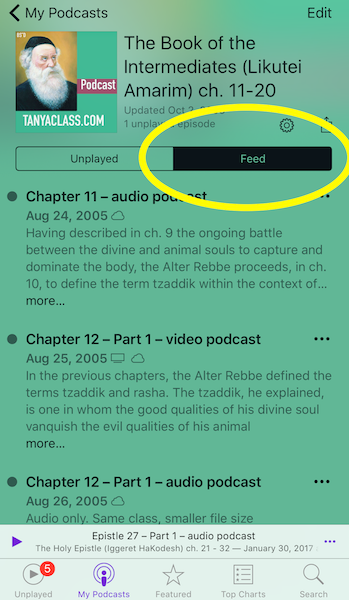 click the 3 dots to the right of the title to open the menu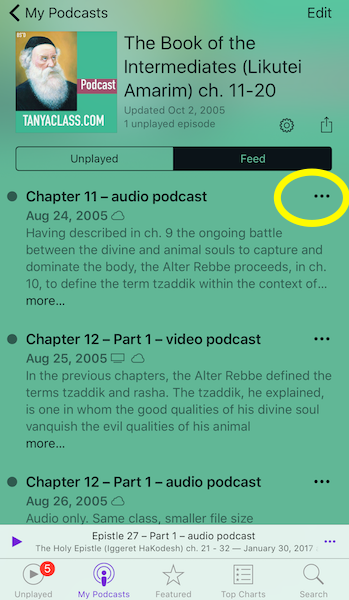 from here you can download (save) the episode (class)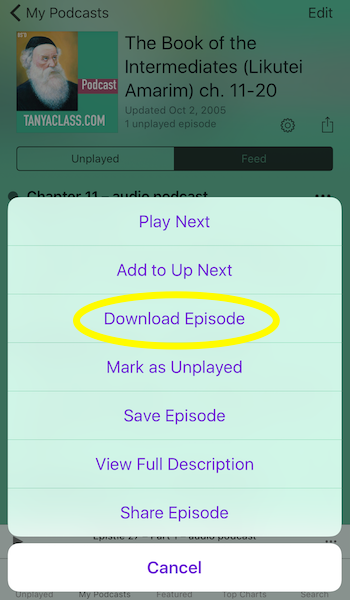 downloaded episodes have the blue dot to the left of the title, episodes on the server have grey dot and also a picture of the cloud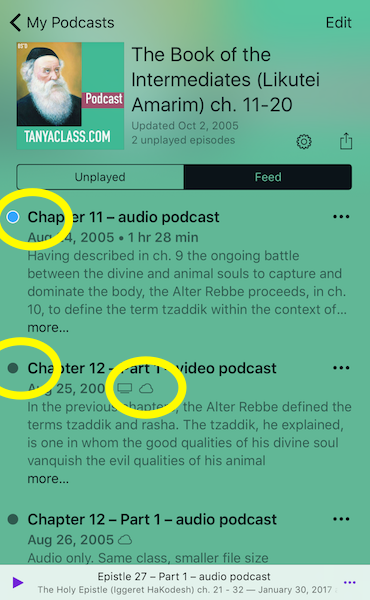 when an episode is on the phone you can click the 3 dots to the right of the title and the menu will allow to remove (delete) it, this is to save (manage) the space on the phone, you can always get it back from the server. the saved (downloaded) classes will play directly from the phone so no need for internet connection.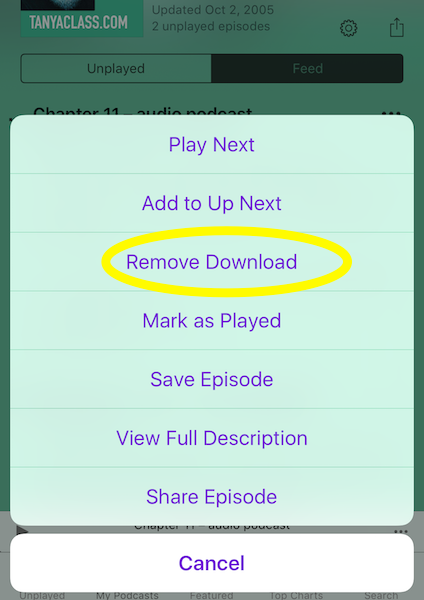 ---
How to download classes?
The best way to download the classes is to use the Podcasts, see explanation above
---
How to speed-up the class playback?
To speed-up the Playback you'll need to use the Podcasts, (see explanation above)  Podcast Apps such as: "iTunes" and "Podcast Addict" will allow playback speed manipulation. Follow the App instructions. Or contact us with any questions.
* We do not endorse or recommend any particular app.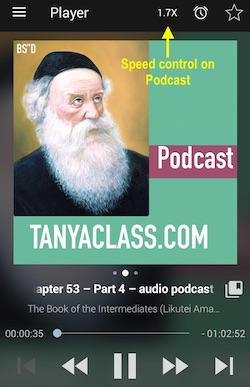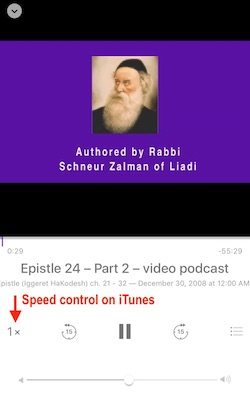 ---